My heart is doing a VERY VERY VERY happy dance.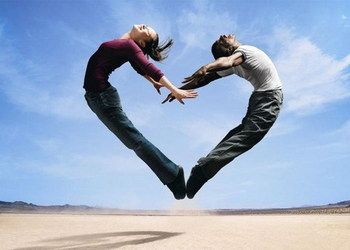 FUN.FUN.FUN ---> This is one word that would sum up what I'm feeling for this book.
WHAT'S IN CHECKMATE?
❀ A very very arrogantly cute man named CONNOR!!
❀ A very feisty, cocoa-addict woman named RORY!!
❀ A WEIRD yet LOVABLE twist on their relationship.
★ THE FAMILY -- ONE HECK OF A FAMILY THAT IS... I would love to see a family like this in person.
★ A truly beautifully written plot. It's not a typical story. This one involves a lot of fighting and a lot of making up and MAKING OUT and hot sweaty scenes. It also includes a bunch of family threats and family mischief that made my head spin.
✽ A mystery from their past...
✽ A nice touch on the friendship side. This book also has a lot of LOYALTY in it. I admire the author for being crafty about this. Rory donating her marrow for Andrew, Connor's bestfriend is such a touching thing to do.. don't you think?
❤ THEIR PRANKS and AWESOME banters / fights
❤ LAUGH OUT LOUD lines. They were just sooooo funny that I think my lip will split open from smiling for hours.
❤❤❤ THE LOVE-HATE RELATIONSHIP that'll blow your mind since it's very very detailed and it dates back from when they were very young.
❤❤❤❤❤ THE SWEETNESS OF IT ALL WHEN TWO PEOPLE GOES TO THAT VERY HAPPY PLACE BETWEEN LOVE AND HATE. I loved every word in this book. I didn't think that I will love this series more... but I DID.. I love it more. I love Rory and her family. If I could read more of this family, I'd be a very happy girl. ;)
MORE! MORE! MORE please?